Tis the season for dry and itchy skin - The Causes and Treatments of Dandruff/Seborrhea.
On Dec 23, 2013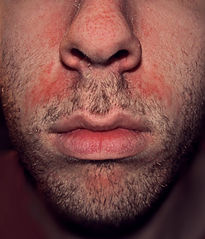 Tis' the season for dry and itchy skin. Your hands and elbows are common body parts that often experience these conditions. Some of us don't even think about our scalps that may suffer this time of year. Your scalp is exposed to the harsh elements of winter and sometimes covering your head isn't enough to protect it. People who suffer with dandruff battle itchy and flaky scalp every day. The itchy and flakiness is just a sign that your skin may be dealing with this common skin disease called seborrheic dermatitis, aka seborrhea. This article will give some insight on how to deal with seborrheic dermatitis and suggest some products and methods that can ameliorate the flakiness and the itch.
Take a look below at a few facts below about dandruff and what causes it.
Dandruff is a symptom of a skin disease called seborrheic dermatitis. According to Dr. Allen Rockoff, M.D., a dermatologist from Brookline, Massachusetts, seborrheic dermatitis produces reddish-brown, dry-looking, or thick, greasy scales on the eyebrows, sides of the nose, and behind the ears. As mentioned above, dandruff is the symptom that presents itself on your scalp. Seborrheic dermatitis can also affect your face, back and other areas of your body that have many oil glands. Reddish, scaly patches may also appear in the folds of your skin and moisturizing the affected areas may only makes the patches redder. Although there is not a definitively known cause of seborrheic dermatitis, some factors that may contribute to the condition are stress, fatigue, and weather extremes. Seborrheic dermatitis has also been linked to an inflammatory reaction to the growth of a yeast on your skin called Malassezia. According to the National Institute of Health, seborrheic dermatitis appears to run in families as well.
Listed below are a few ways to treat seborrheic dermatitis through prescription skin creams, non-prescription shampoos, and natural products/foods.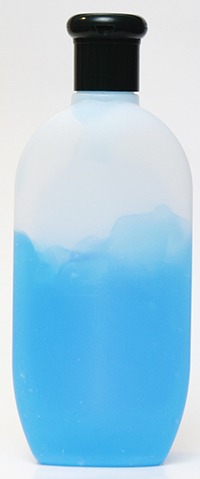 Some prescription and over-the-counter methods include applying anti-fungal agents, corticosteroids or calcineurin inhibitors to the affected areas. Anti-fungal agents may be found in certain dandruff shampoos such as Selsun Blue or Head & Shoulders and creams. The main ingredients in Selsun Blue (selenium sulfide) and Head & Shoulders (zinc pyrithione) can help reduce the inflammation and irritation that dandruff can cause says Dr. Rockoff.
Additionally, calcineurin inhibitors in prescription strength skin creams such as Elidil or Protopic reduce your body's inflammatory response and thereby reduce the inflammation and itching of your scalp.
Let's review some alternative methods to help control the symptoms of seborrheic dermatitis. Your diet can affect your health in so many ways, including ameliorating signs and symptoms of seborrhea. According to HealWithFood.org, eating foods with higher levels of zinc can decrease the amount of oil on your scalp. Adding foods such as oysters, poultry, legumes and oats to your diet can ease the production of oils, hence lessening scalp irritation.
Shampooing with tea tree oil is another alternative method for reducing dandruff. According to the Mayo Clinic, tea tree oil has been used for centuries as an antiseptic, antibiotic and antifungal agent. Tea tree oil is found in natural food stores and can be found in many anti-fungal shampoos. It is important to be aware of the possible side effects of using tea tree oil. WebMD warns that using large quantities of tea tree oil and can cause skin irritation, redness and blistering.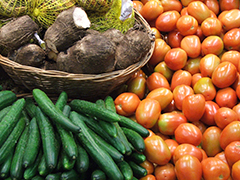 Seborrheic dermatitis isn't any easy condition to cope with and treatments for it can sometimes leave you overwhelmed. Nonetheless, knowing which shampoos, creams and the foods can impact your battle with dandruff is half the battle. We recommend that you first see a dermatologist to have your skin condition properly diagnosed. Your dermatologist can also offer you the latest treatments for this dermatologic disease. Once you are sure you have the correct diagnosis of seborrhea, you can discuss some of the various treatment suggestions for your condition with your dermatologist and can try both prescription and alternative treatments methods mentioned in this article.
---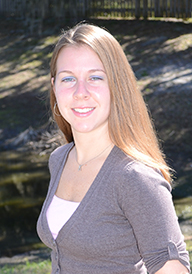 Katherine Giesen is a freelance writer, multimedia editor, and currently the assistant editor intern at Central Skin. She was born and raised in South Jersey and studied broadcast journalism in Florida. She is the author of Untouched Foods, a blog on how to reuse foods. Her interest in food and how it effects your health has inspired her to educate and entertain people on how they can improve their lives.
---