Homemade Fairness Pack and Mask Recipes-Why go to a salon when you can DIY!
On Oct 1, 2013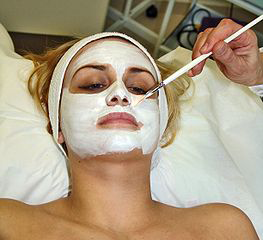 Hello Everyone,
How's life coming along? Hope you all are doing well. In today's post I'd be sharing various fairness mask recipes that lighten, brighten & even out your skin tone. I know the word 'Fairness' is quite controversial, but in this context it means home remedies that help diminish dark spots, acne marks, pigmentation & sun tan to reveal your true complexion.
As we age, with the amount of pollution & sun exposure, our skin loses its radiance, appearing dull & sallow. In a tropical country like India we are highly prone to sun damage, deep seated tan & uneven pigmentation. But the consistent usage of natural ingredients in your skin care routine can surely undo most of the damage & impart a healthy glow to the face.
So here they come...
1. Red Lentil Brightening Face Pack:
To 3 teaspoons of Masoor dal powder(red lentil powder) add 1/2 tsp honey & coconut water, mix well. Apply this pack on your face, you can gently massage & leave it on for 20 minutes. Wash off with lukewarm water. Masoor dal enhances skin's glow, coconut water works on fading dark spots & honey nourishes & brightens skin.
2. Green Tea Clarifying Mask:
We all know green tea is loaded with anti-oxidants, so here is an easy peasy mask with green tea. As you kick start your day with a hot cup of green tea, give you skin a boost too, all you need to do is, to 3 teaspoons of green tea squeeze in some lemon juice(if you haven't already) & add 1 tsp Fuller's earth clay. Cleanse your face & apply the mask, remove it once it's completely dry. This is a wonderful mask for oily & acne prone skin. Green tea has astringent properties which tightens pores and decreases skin eruptions. Lemon juice is a natural bleaching agent that removes tan & blemishes. Fuller's earth not only acts as a base, it controls oiliness & clarifies skin.
3. Almond & Milk Whitening Mask:
Soak a few almonds in a cup of milk overnight. Grind it into a fine paste & strain well. Massage this lotion onto your skin before bed time, leave it on overnight. Follow this daily for a month to reveal bright & glowing skin. Store this mask in the fridge & make a fresh batch every week. It is highly effective for dry & sensitive skin.
4. Vitamin C Anti-Blemish Pack:
Dry a few orange & lemon rinds under the sun, powder them & store it in an air tight jar. Mix a teaspoon of this powder with yogurt to make a vitamin C rich face pack. Use it twice or thrice a week for 20 minutes & see your acne marks vanish. It also works to remove tan & enhance complexion.
---

Anamika - is obsessed with smokey eye makeup and loves to pamper herself with DIYs in her free time. She has tried all the above facepacks on herself as well as on friends and family so rest assured about their effectiveness .