Do anti-aging ingredients in skin creams actually work? - Part II of our analysis of the latest anti-aging ingredients in your skin cream.
On Sep 23, 2013
As a follow-up article to our recent feature article, "What anti-aging ingredients in skin creams actually work," we will review some of the promising newer active ingredients in anti-aging skincare products. There are many commercial skin creams that make broad claims about the effectiveness of their anti-aging ingredients. However, at Central Skin, we encourage you to become an expert in your own skin care and look past the claims at the actual scientific data. To help you out, we combed through the literature and brought you the conclusions on the efficacy of the newer anti-aging ingredients that are used in skincare formulations. We hope you enjoy it!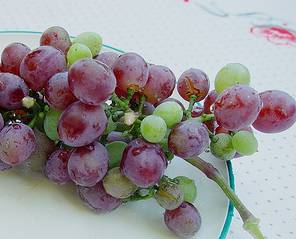 Extracts from grapes
Grape extracts include resveratrol, flavenoids, and grape seed extract have recently started to be used in skin products.
Resveratrol
Resveratrol is a natural phenol commonly found in the skin of red grapes and certain other fruit. While the biological effects of resveratrol are currently under ongoing investigation, recent experiments in an animal model have found that topical application of this compound inhibited UV-induced photodamage, suggesting that it may reduce photoaging in humans. Studies on resveratrol in humans need to be conducted to truly know if it has anti-aging properties.
Flavenoids.
While there have not been any
in vivo
studies (studies in animals), an
in vitro
study (study in cell culture) in 2011 has shown that flavenoids have protected human keratinocytes against UV-induced oxidative damage.
Grape Seed Extract.
This antioxidant has been shown to speed wound closure and protect against UV radiation in humans. In addition a 2011 study found that oral use of grape seed extract reduced the prevalence of a certain type of skin cancer called squamous cell carcinoma.
Overall, grape extracts have potential to be used for their anti-aging properties. However, more research needs to be conducted to truly prove their effectiveness in a topical skin care product.
Flavenoids.
Soy isoflavones are naturally found in soy beans and can act like phytoestrogens in humans. Phytoestrogens, AKA dietary estrogens, are plant-derived compounds that can function as the female sex hormone, estrogen when consumed by humans. Several studies have shown that oral consumption of soy isoflavones may improve skin appearance in postmenopausal women. Despite one study suggesting that topical isoflavones may protect against UVB radiation, there is little data supporting the role of soy isoflavones in improving skin appearance when applied topically.
Tea Polyphenols.
There has been much popular press in the recent years about all the wonderful supposed activities of green tea, with claims being made ranging from decreased heart disease to weight loss. In addition, some recent research showed that polyphenols from green tea can suppress the cancer producing activity of UV radiation. Nonetheless, another recent study showed that sun-exposed skin treated with topical green tea polyphenols showed no differences in photoaging compared to the placebo group. In fact, there was significantly more wrinkling in the green tea-treated group compared to the placebo group. Overall, there is conflicting evidence on the effects of topical green tea extracts on skin aging. More studies are needed before we can recommend using this ingredient in your skin care products.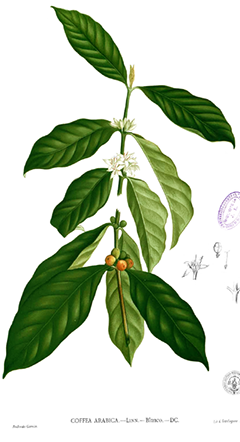 Derivatives of Coffea Arabica.
Coffea arabica, AKA coffee shrub of Arabia, is a plant indigenous to the mountains of the southwest highlands of Ethiopa and is believed to be the first species of coffee to be cultivated. Extracts from the C. arabica berries contain polyphenols and are used in the production of coffee. Extracts from the C. arabica leaves contain a significant amount of caffeine, in addition to the caffeine contained in the berries. Extracts from C. arabica berries have stronger antioxidant properties than pomegranate, vitamins C and E and green tea. A double-blinded study showed that C. arabica could improve fine lines, skin texture and skin pigmentation. Interestingly, caffeine itself has been shown to reduce undereye puffiness and temporarily improve the appearance of cellulite when applied topically.
Pycnogenol.
Pycnogenol is a patented extract from maritime pine bark and is a type of anti-oxidant called proanthocyanidins. Pycnogenol also has vaso-dilator and anti-inflammatory properties. Judging from the effectiveness ratings from the
Natural Medicines Comprehensive Database,
pycnogenol is given a "likely effective" rating for helping circulation problems, reducing allergies, and lowering systolic blood pressure. In addition, oral pycnogenol was shown to increase skin elasticity and improve skin hydration in post-menopausal women. Nonetheless, the
Natural Medicines Comprehensive Database
states that it has insufficient evidence to rate the effectiveness of pycnogenol for its effects on aging. Further studies need to be conducted on topical pycnogenol before we are comfortable recommending it for its anti-aging properties when used in a topical formulation.
Summary.
There are many new ingredients in skin care products that are claimed to have anti-aging effects. Before believing a label, we recommend digging deeper and finding out whether there is any
real
data to support the claims. Out of all the ingredients listed in this article, we recommend grape seed extract and derivates of Coffea arabica, since they have the most data to back up their anti-aging claims. Nonetheless, we will be on the lookout for new studies which prove or disprove the anti-aging claims of the other ingredients written about in this article.
---
Reference:
Nolan KA and Marumur ES. Over-the-Counter Topical Skincare Products: A Review of the Literature. Journal of Drugs in Dermatology 2012 Feb;11(2):220-224.
MedlinePlus. A service of the U.S. National Library of Medicine.