Aloe Vera in Skin Care: Look beautiful the natural way.
On Sep 26, 2013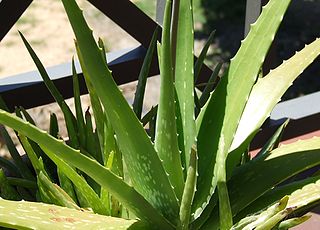 Aloe Vera is nothing short of a miracle plant. The gel that is found in the leaves consists of 99 percent water and has various uses in skin care. In fact, a lot of households usually have an aloe vera plant or stock the juice /gel in a bottle as it has a plethora of uses. Read on to know more:
It can be used as a moisturizer.
Fed up of trying to find a moisturizer for your sensitive skin?? Look no further. The humble aloe vera juice works great as a moisturizer. It makes for a great base whilst using mineral makeup as the aloe vera gel will prevent the skin from drying out. In addition, it is known to have soothing properties and so it feels particularly relaxing on a hot day.
Aloe vera and acne prone skin.
Aloe vera works great in calming those red angry zits that most of us get at least once in our lifetime. It has anti bacterial and anti inflammatory properties that calm down an angry zit. Just make sure you don't pop the zit; even aloe vera won't be able to stop a mark from forming!!
Aloe vera is rich in Vitamin E.
Vitamin E is a known ingredient in many anti aging lotions and potions. So why not make best of what mother nature has given us and use the pure aloe vera gel and revel in the goodness of nature?
Had a long day at the pool or the beach?
Aloe vera helps in soothing sunburn and relieves discomfort to a great extent. If it's chilled, even better! Imagine feeling the coolness of cold aloe vera on your burning skin? Sounds like bliss, doesn't it?
A lot of people i know drink aloe vera juice and they have amazingly clear skin. It's not very good to taste, but no pain, no gain- what say?
Aloe vera also helps in skin that has been scalded or burnt. It gives a very soothing feeling and gives pain relief for sometime.
---

Anamika is an Indian beauty and makeup blogger who is obsessed with anything related to beauty. She reviews new launches and skin care products and is fond of smoky eyes as well :)